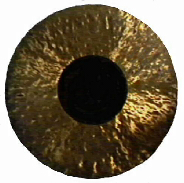 July 19, 2003 10am-5pm
A total immersion into the resounding resonance of the world's sacred Gong traditions. Experience gongs from Indonesia, Tibet, Turkey, China, Thailand, and more. Wind gongs, Chau gongs, Nipple gongs, Symphonic gongs, Asending and Desending gongs are all presented in this unique workshop.Experience and feel the awesome power and resonance of a 32" symphonic gong bath in this hands on workshop. The history as well as a complete presentation of the natures of the world's Gong traditions will be examined and explored. Mitch Nur has been playing and presenting gongs for 30 years, and is one of the world's leading authorities on Gongs. This program serves as an introduction to Vibrational Sound Healing with Gongs. Practitioners who are using Gongs, or want to incorporate them into their healing practice are strongly encouraged to attend. This workshop will feature over 15 Gongs. This is a unique opportunity to experience the world of Gongs, and will be Mitch Nur's only Gong workshop for 2003.
Cost is $75 for this workshop
please bring a bag lunch , notebook, and something comfortable to lay on for the gong bath.
To register for this workshop call 215/538-2708
VISA and Mastercard accepted