This Directory features Healer's, Therapist's, and Energetic Practitioners who use Himalayan Singing Bowls in various applications. They have completed the 9ways Master Classes with Himalayan Singing Bowls presented by Mitch Nur,PhD.; as part of their unique training. Graduates of this program have completed the academic and necessary lab hours to become Certified .
Please see the Disclaimer Page for additional information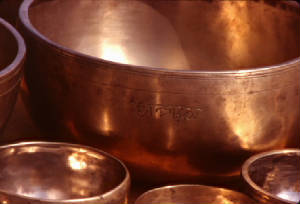 State by State listings are to the LEFT, just click the State in the navigation column to locate a Himalayan Singing Bowl Practitioner in your area.