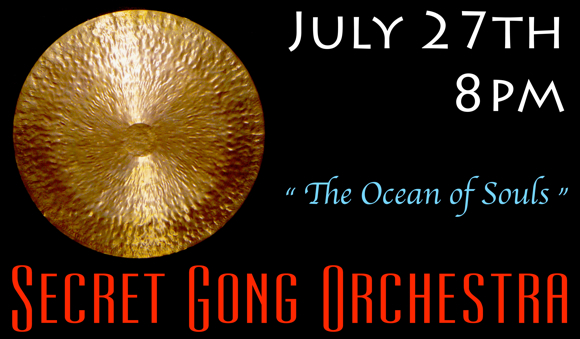 A harmonic sound performance of sonic proportions. The Secret Gong Orchestra performance 'The Ocean of Souls', is a large ensemble presentation of the Gong instrument as a psychoacoustical entry point, to facilitate a therapeutic experience. The traditional uses of the Gong as a subtle healing tool and transformational agent goes back through antiquity. Gong players or performers were known as Zildjins, and were recognized as doctors of sound. This traditional methodology is the inspiration behind the Secret Gong Orchestra.

Staging large to huge gongs with resonating pieces from the world's gong cultures, the soundsmiths of the SGO, will introduce you to the phenomena of travelling without moving. The Ocean of Souls is their latest collaborative orchestral soundscape. The sonic theology of the transference of consciousness into the primordial soundstream of the well of reawakening.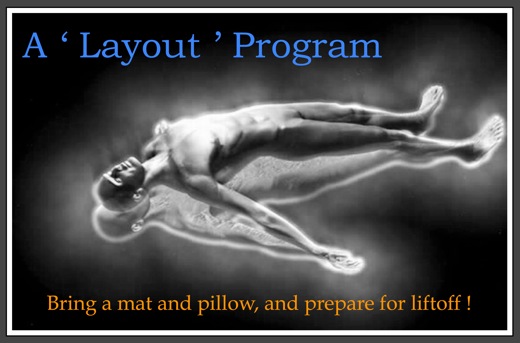 Participants are encouraged to bring a mat and pillow, blanket if necessary, and layout for this performance. Spaces are limited for this unique presentation which will be showcased in Andover at the Unitarian Universalist Church on Locke St. Ticketholders need to arrive at least 20 minutes early to find a space and settle in. A limited number of chairs will be available, but everyone is urged to experience this performance laying down.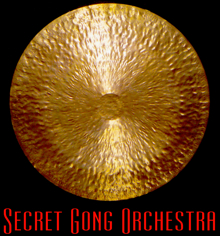 The SGO is a federation of composers, artists, and musicians who use the Gong as a central instrument in their work; founded by Mitch Nur, PhD. The orchestra is generally made up of Gongs from many of the world's Gong cultures, and members of this federation. The experience is very unique compared to other sound or music presentations. This is not a novelty act like so many other gong bands, but a true expression of this instrument.

This performance of 'The Ocean of Souls' will feature at least six artists of the SGO.

It is suggested that you register early for this event, because there is limited space. Tickets are available online, at the Circles of Wisdom website.