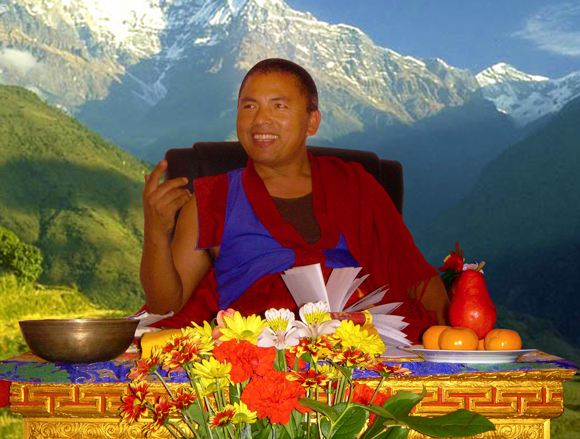 Khenpo Ratsa Geshe Tenzin Dargye

April 28th and 29th
1pm to 5pm
The esteemed Khenpo from Tashi Ge Gye Thaten Ling monastery from Dhor Paten western Nepal, will host 2 programs this weekend to facilitate a better understanding of critical elements of spiritual practice.
Saturday - April 28th - 1pm to 5pm - $65
Mandal Bulwa or the Offering of the Mandala is the Preliminary Practice of the accumulating of Merit. This is one of the essential practices of Ngondro, but usually it is only taught in it's short form. Khenpo will be demonstrating the long practice, which is what is taught in the monastery. He will be using the plate and rings to best show the traditional way of performing this practice, as well as, the associated prayers, mantras, and techniques. This practice in no way resembles the short practice that is taught in modern times to westerners. Here is an incredible opportunity to see and learn this essential practice the most traditional and genuine way.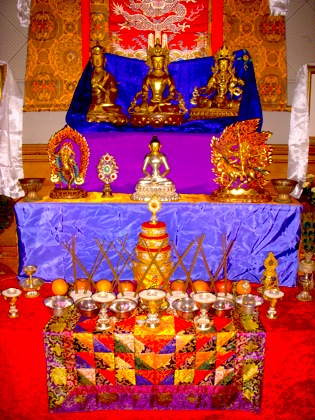 Sunday - April 29th - 1pm to 5pm - $65
Khenpo is going to set up a traditional altar from start to finish. He will explain everthing that goes into contructing an altar, as well as defining the associated ritual pieces that go onto it. Here is your opportunity in learning how to do this in the traditional manner.

Both these programs are an incredible educational window of opportunity to not only elevate your practice, but provides traditional knowledge in creating sacred space.
*No Credit Cards Please, Cash or Check ONLY